Learn More About Your Dentist in North Vancouver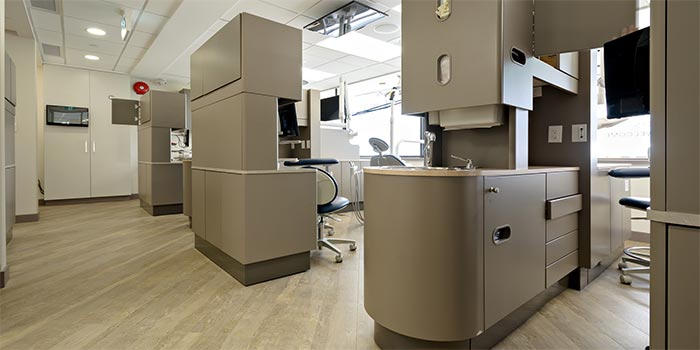 Our stylish new office is outfitted with the most modern dental equipment and technologies available. We believe that it is of the utmost importance to keep up with industry advancements in order to ensure that we are giving the most effective care. Our warm and friendly staff will make you feel right at home and are happy to accommodate all of your needs. To ensure that you receive the care that you deserve, we offer service in a variety of languages.
Our office is also proud to be part of Vancouver's most advanced healthcare complex, where patients can take care of all their health needs and enjoy the convenience of a dental and medical practice, pharmacy, physiotherapy, and more, all in one place.
Here at Bayview Lonsdale Dentist, we offer free underground parking and direct billing for insurance to make your experience with us as easy as possible. Because we know that your time is valuable, we also provide the convenience of extended office hours, which include evenings and weekends.
We also speak Gujarathi, Farsi, Kutchi and Czech!
Bayview Lonsdale Dentist is proudly owned by Dr. Cyrus Aliakbari and Dr. Amin Shivji.
We're accepting new patients. Get in touch with us today!