Teeth Whitening Services in North Vancouver
Introduction
Bright, sparkling, white smiles! That is one of the first things we notice when celebrities flash their looks at the camera. We may not have the fame and fortune to walk the red carpet, but that doesn't mean we can't enjoy the same beautiful white teeth they do. Here's the not-so-secret solution–teeth whitening.
Professional teeth whitening, or teeth bleaching, is a treatment used to remove the build-up of stains caused by food, drink, medications, and smoking. Even the best of brushers may not be able to ward off years of indulging in coffee, tea, and red wine. Instead of that dull, dingy yellow, grey or brown shade, let our dental team take you up to ten shades whiter and brighter with our dental grade gel, Zoom, or laser teeth whitening.
Improve your aesthetic and self-esteem as you get the smile you have always dreamed of.
Why You Should Consider Getting Teeth Whitening Treatment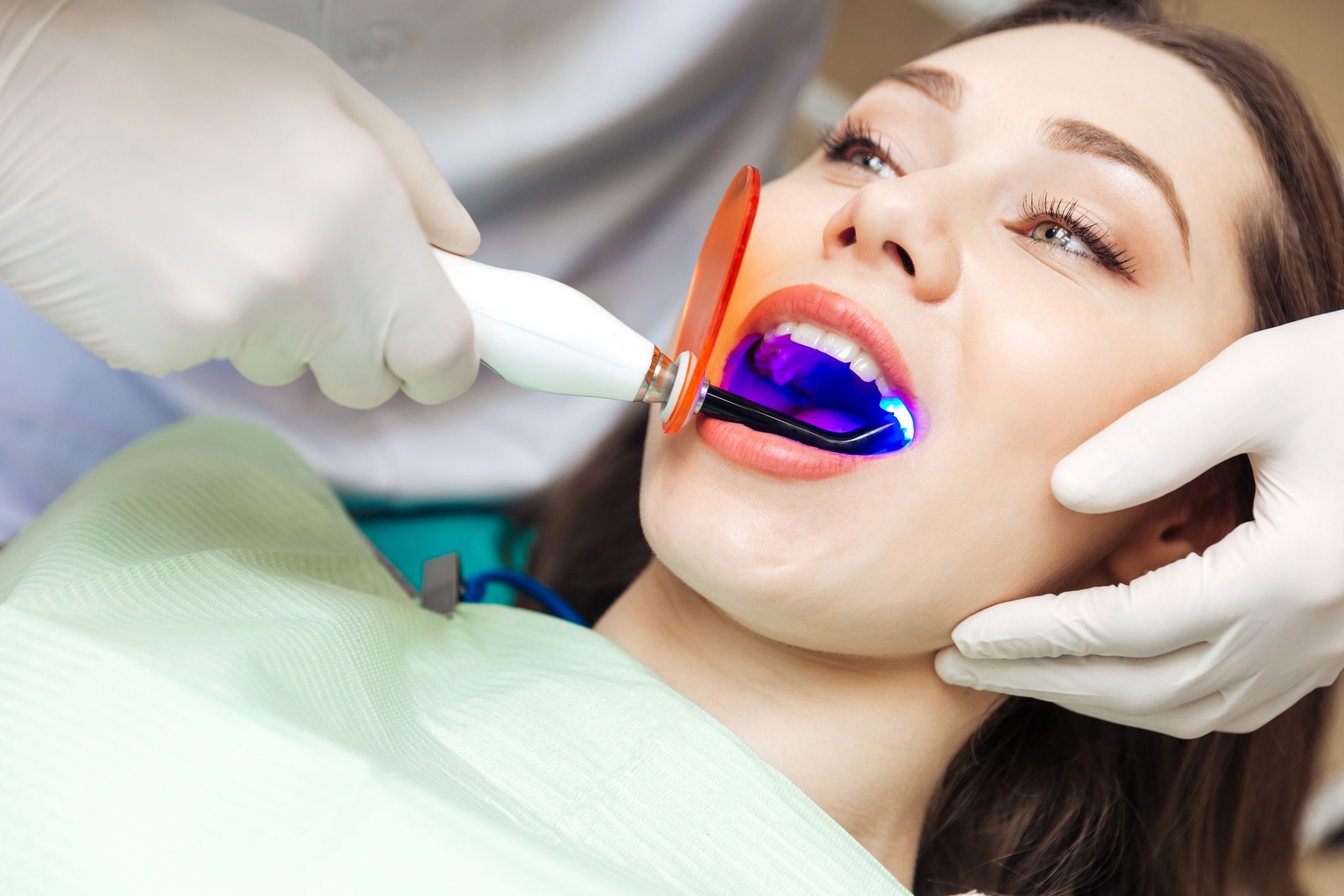 Teeth whitening is a cosmetic procedure meant to improve the aesthetic of your teeth, and it's also one of the easiest, least expensive, and non-invasive ways to makeover your smile. There is no surgical component; surface bleaching agents or laser whitening will have you in and out in no time. One session alone can yield results up to eight shades lighter and brighter with our comfortable and gentle techniques. 
While many companies boast the effective nature of their at-home whitening kits and strips, it's recommended that you consult with a professional to see if whitening is a good option for you. Our expert dentists will assess the health of your mouth and the condition of your teeth and then advise you on the best route for whitening.
How Teeth Whitening Works
Before you get started, it's essential to know that various methods are available with the same goal of whiter teeth. Here, we will discuss the difference between a few options:
Peroxide-based systems
Peroxide-based products are essentially bleaching agents. It is imperative to know the root cause of discolouration before undergoing this procedure, as different approaches are taken for living versus dead teeth.
Vital bleaching is done on live teeth that have been discoloured by tobacco use, food stains and age. Non-vital bleaching applies to "dead teeth" that have become discoloured following a root canal or trauma.
Bleaching can be done by brushing with a bleaching toothpaste, using professional bleaching agents and special light in-office, or at home with a mouthguard or bleach trays and kits. Whatever avenue you choose, get an expert evaluation first.
Teeth-whitening gels
Teeth whitening gel uses hydrogen peroxide or carbamide peroxide that works to whiten the teeth when applied.
While you can purchase store-bought gel kits, they include a fraction of the active peroxide ingredient that professional gels use, making them slower to act and less effective. Compare the at-home product of 5-10% versus dental professional gels that include 25-40%. Of course, it is always better to be monitored by your dentist for safe, effective, best results.
Zoom teeth whitening
The Zoom WhiteSpeed Light-Activated Whitening system is a procedure by which your teeth whitening dentist will apply a hydrogen peroxide gel to the teeth and place you under a safe ultraviolet light to help enhance and speed up the whitening effect.
The process takes about an hour and offers patients quick and drastic results of whitened teeth up to eight shades. Zoom can be repeated annually. It's great for big events, like weddings and vacations, where you want your smile to look brilliant!
Laser teeth whitening
Laser teeth whitening is similar to Zoom. It uses a hydrogen peroxide of 20-30% concentration, which is applied to your teeth, and then you are placed under a light for fifteen-minute periods at three intervals. The treatment is 45 minutes long.
The difference between laser and Zoom is the light source used (light vs. laser). Both procedures result in a chemical reaction called oxidation, freeing the teeth of stains, while the bleaching agent acts to penetrate the tooth's enamel–but Zoom is proven to get quicker and more dramatic results.
Teeth Whitening Benefits
White teeth isn't the only reward you benefit from with professional teeth whitening. Here are a few that might make you, well, smile!
A brighter, whiter smile:

The biggest change is, of course, the million-dollar smile achieved quickly, safely, and affordably!

Confidence:

Say hello to greater confidence and self-esteem as you can't help but smile at the world. Your new, friendly smile will open doors personally and professionally.

Improved oral health:

Did you know that when a dentist removes the accumulation of stains, it actually strengthens your teeth? This reduces the chance of cavities and gum disease caused by bacteria and plaque.

Better oral hygiene:

Once you've spent the time and money to correct discoloration, you will want to keep them clean and white. This will improve your hygiene routines, reminding you about the importance of brushing and flossing, and cutting back on stain-causing agents like caffeine and tobacco.

Customized care:

By using a teeth whitening dentist rather than a store-bought kit, you will receive personalized care and recommendations to accurately suit your needs and not a one size fits all approach.

Safety first:

Whether it's an in-office treatment or one of our customized take-home kits, our dentists will ensure your whitening process is done safely with monitoring every step of the way.

Quick results:

Our in-office whitening procedure can yield results in an hour without the fuss of store-bought kits. Avoid the mess, the reapplication, and the poor results when you try our Zoom or Laser whitening.

Effective results:

You will be happy you chose the professional teeth whitening services and reap the benefits of long-lasting results, save money over time, and get support from our dental team!
After Teeth Whitening
The ultimate success of your teeth whitening is up to you! For the first twenty-four hours, avoid these items, and after that, limit them where possible.
Avoid or limit dark beverages, like coffee, tea, red wine, juice, sodas, and beer. 

Avoid or limit dark foods with the potential to stain. Examples include chocolate, sauces, and cured meats.

Stop smoking.

Avoid or limit products with coloured dye, like red and blue toothpaste, mouthwash and candies. 

Eat colourless, white foods post-treatment. Some examples include tofu, rice, pasta, chicken, white fish, and white dairy products. 

Drink clear beverages only. If you drink alcohol, opt for clear liquor like vodka or gin with clear or light mixers.
Choose Bayview Lonsdale Dentist for Teeth Whitening in Vancouver
If you're considering teeth whitening, why not make an appointment at our Lonsdale clinic with one of our expert teeth whitening dentists? Our knowledgeable dentists and caring staff will provide you with the most safe, gentle, and effective whitening treatment and a custom post-treatment care plan. We use advanced technology that delivers long-lasting results and a comfortable experience from start to finish. 
We are located at 108 11th St East #110, North Vancouver, and offer free parking on-site. New patients, current patients, and walk-ins are welcome!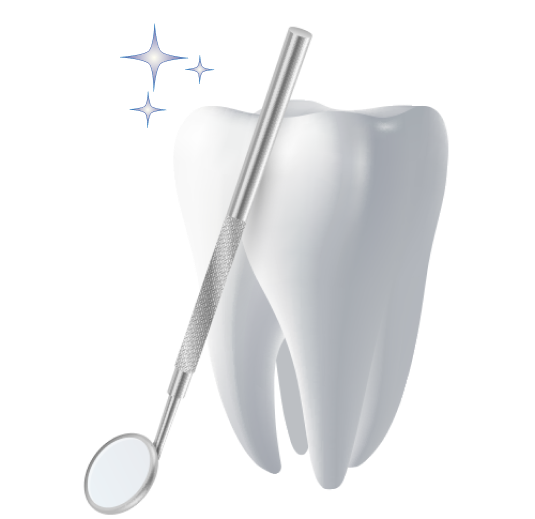 How does teeth whitening work?
The science behind teeth whitening is simple. The application of a bleaching agent, such as hydrogen peroxide or carbamide peroxide, will work to oxidize the surface and break down the stains. The result is whiter, brighter, and brilliant teeth.
Will whitening my teeth damage my enamel?
While there is a risk of side effects, enamel damage is not one of them. The process of whitening the tooth involves dehydration, allowing the active ingredients of the whitener to penetrate through the enamel and into the next layer, called the dentin. This second layer is bleached, and then rehydration occurs naturally with the presence of our saliva.
Does teeth whitening hurt?
The greatest downside to using peroxide lightening agents is that they can cause tooth sensitivity. Another side effect can be gum irritation, and overuse can result in enamel erosion. That said, advances have been made to reduce sensitivity, and our professionals ensure proper use for the best results.
Will teeth whitening results last forever?
In short, no. It can last from a few months to a few years, with longevity depending on your aftercare. Avoiding staining agents, like tobacco, wine, coffee, and tea, can prolong whitening effects.
How often can teeth whitening be done?
Professional teeth whitening can be done once a year. Homecare kits can be done more frequently, but consult with one of our specialists for exact recommendations.