Family Dentistry Services in North Vancouver
Life is busy. You're probably juggling your job, housework, and, if you have kids, a myriad of sports and afterschool activities. You're always running from one place to the next, and before you know it, the weekend is over, and it's Monday morning once more.
We are here to make your busy schedule a little easier. At Bayview Lonsdale Dentist, we offer one dental clinic to service the entire family. We are highly trained and educated on lifetime dental care for infants, seniors, and everyone in-between.
We love meeting our youngest patients as they develop their teeth and enjoy watching them grow through annual checkups and cleanings. We cherish our doctor-patient relationships with our seniors as we have shared milestones and memories.
We love hearing about your kids, grandkids, and the rest of your family, as we pride ourselves on being a Family Dental Center.
Is Having a Family Dentist Important?
In Canada, most people have a family doctor. It's an excellent resource for health checkups, a point of contact for minor illnesses, and a professional you can trust for major referrals.
The same can be said for having a family dentist. They provide yearly exams, treat a variety of dental conditions and ensure contact with any additional specialists when needed.
There are many advantages to having a family dentist for your family's oral care needs.
Established Relationship
Choosing a family dentist early on allows you to build a trusting relationship with the dental team and helps establish an oral health baseline to see where you're starting from.
This is particularly helpful when assessing new conditions as your dentist already has the previous health history, saving you time and money.
Wellness and Preventive Care
Regularly seeing your dentist for checkups and cleanings helps keep the mouth healthy and prevents the buildup of plaque and tartar that can cause problems down the road. Fluoride treatments keep teeth enamel strong and ward off cavities when used correctly.
Your dentist keeps your teeth and gums in good working order, much like your mechanic with your car. Regular maintenance now prevents breakdowns later down the road.
Dental Detections
Your dentist examines the mouth, teeth and gums for any problems, and with early detection and correction, helps you avoid the more costly treatments in the future. A small cavity filled may prevent a root canal if spotted well in advance.
X-rays help determine problems unseen to the eye and allow corrections to occur even before you know there's a problem.
Convenience
It's a lot easier to call up your family dental clinic and book a visit when you need care when you already have the foundation built. You won't have to fill in new patient forms or start from scratch with a full evaluation and instead get straight to the problem.
Save yourself calling around when you are already suffering from a toothache, and have your family all registered with a family dentist that knows you and your history. One-stop shop for all your family's oral health care and hygiene needs.
Our dental team is friendly and offers patient-first compassionate, and gentle care. We strive to provide expert services to your whole family by staying current with the latest dental advances and technology.
Our stylish and comfortable dental office welcomes you and your family to take advantage of our free parking, extended hours, and weekend appointments.
Dental Services for the Entire Family
Where a general dental practice typically sees the adult population, a family dentist will service family members of all ages, from toddlers to seniors and everyone else.
At Bayview Lonsdale Dentist, we offer a long list of services, including:
New Patient Exams
Patient Checkups
Radiographs (dental x-rays)
Teeth cleaning
Fluoride treatments
Cavity fillings
Tooth extractions
Root Canals
Dental Implants
Bridges, Crowns, and Dentures
Teeth Whitening
Gum Grafting
Veneers
Oral Cancer Screening
Sleepworks
Botox Injections
Sinus Lifts
Children
Our pediatric population often needs extra TLC when visiting the dentist for the first time. We aim to make their initial and concurrent visits enjoyable as we lay the groundwork for their oral health journey. Our gentle, fun, educational approach helps kids learn to brush, floss, and appreciate a healthy diet!
Seniors
Our senior patients have different needs as they age. We take the time to modify your care plan to ensure comfortable and safe treatments. We offer orthodontic devices to help replace missing teeth and provide age-appropriate knowledge to help with eating, brushing and flossing your ageing teeth.
The Bayview Lonsdale Dentist Approach to Family Dentistry
If you are looking for complete and comprehensive family dental care services, look no further. From new patient intake to cleanings and treatments, we will make your family feel welcome in our clinic.
We can save you time and trips as we can book a family block to see all your family members in one day.
Why Choose Us for Family Dentistry in Vancouver?
Our compassionate family dentistry team, paired with our convenient location and extended hours, make for the perfect one-stop family dental care solution. We look forward to getting to know your family today.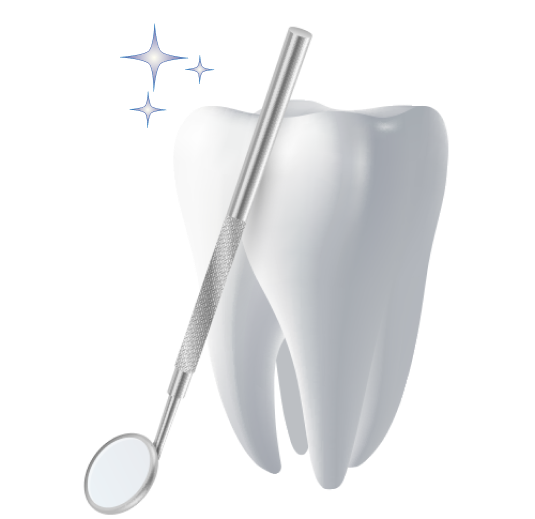 What age should I start taking my child to see the dentist?
A great time to bring your child for their initial exam is somewhere between six and twelve months of age. This will allow us to watch development and assess the health of your baby's first teeth! After that, regular checkups are recommended at six-month intervals.
When should I get a new toothbrush?
Your toothbrush should be replaced every three months. If you are ill, replace it after to avoid the spread of germs and bacteria.
How often should I brush my teeth?
You should brush at least twice a day for two minutes each time to remove any food and prevent plaque buildup.
What does fluoride treatment do?
Fluoride treatments help strengthen the enamel of the teeth.
Do you offer direct billing for dental services?
Yes! Feel free to contact us to find out more about how we can work with your extended health benefits.