Teeth Cleaning & Dental Check Ups in North Vancouver
Introduction
You may have heard the saying, "an ounce of prevention is worth a pound of cure." It holds steadily true regarding your oral health and hygiene. This simply means that if you are committed to daily brushing, flossing, a healthy diet, and seeing your dentist for bi-annual check-ups, you're already doing your part to help prevent tooth disease and decay.
A dental check-up includes an updated health history and oral examination with your dentist, any required dental x-rays, an oral cancer screening and thorough cleaning. The cleaning will entail the removal of built-up plaque and tartar, surface cleaning and flossing, and may also include fluoride and other treatments. Each cleaning is unique to the patient and will focus on the problem areas. 
Reap the many benefits of getting your teeth checked and cleaned regularly with our expert dentists and hygienists at Bayview Lonsdale Dentist.
Keep Your Smile Healthy with Routine Dental Cleanings & Checkups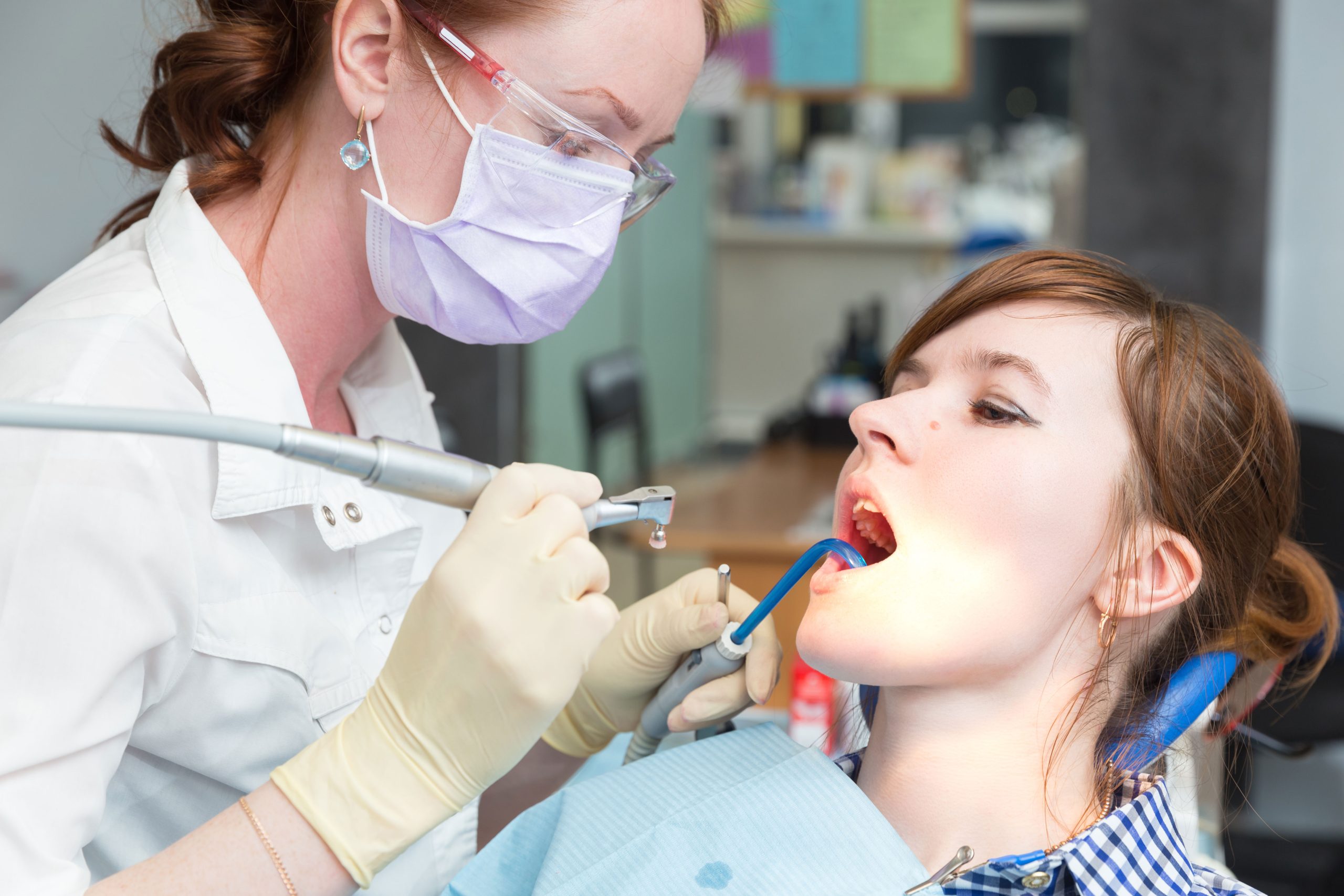 Do you shy away from smiling? Do you hide your teeth during photographs and everyday conversation? If you have lost your confidence and reasons to smile, we would like to bring you in for a comprehensive dental evaluation and cleaning to turn your frown upside down! 
The Bayview Lonsdale Dentist dental team offers top-notch dental cleaning services in a stylish environment where we strive to ensure patient safety, comfort, and successful results–including improved oral health and a clean, sparkling, and renewed smile!
What to Expect During Dental Checkups
Your dental check-up is done with one of our experienced dentists. You can expect:
An in-depth patient health history

: Your dentist will ask questions about general wellness and overall health, diet, lifestyle habits (including the use of medications, alcohol, and tobacco products) and any personal concerns you may have about your teeth. 

An oral health examination:

The dentist will do a full assessment of your teeth, gums, and surrounding soft tissue and bony structures. We will look for disease, decay, alignment and detect imperfections, such as chips and cavities.

Specialized imaging:

We will make use of our on-site technology and take any necessary dental radiographs (x-rays) to see what is going on between the teeth and under the gums.

Oral cancer screen

: While looking at the teeth and gums, we will also look for any signs of oral cancer. Early detection is key; if anything is present, the sooner it is treated, the better.

Education:

Your dentist will discuss all results and educate you on brushing, flossing, and other care to help keep your teeth and gums healthy!

Customized treatment plan:

After completing the comprehensive evaluation, your dentist will create a plan including home-care instructions, advise on suggested cleaning and check-up intervals, and plan for any immediate treatment required.
What to Expect During Dental Cleaning
After your exam, Your dentist or one of our friendly dental assistants will perform the dental cleaning service. You can expect:
Cleaning:

We will then perform deep cleaning, which includes any necessary scaling. This procedure scrapes and removes any build-up of plaque and tartar that may have accumulated on the teeth. It can lead to the formation of cavities, disease and decay if left unchecked.

Polishing:

The polishing procedure will scrub any stains left behind on teeth from things like coffee, tea, wine, and tobacco. When complete, the tooth enamel will be left looking glossy and smooth.

Fluoride Treatment:

After the tooth cleaning and polishing, a layer of fluoride will be applied to the teeth to strengthen the tooth enamel. Before you know it, you will have a healthier mouth and a brighter smile!
Why Is It Important to Get Regular Dental Checkups and Cleanings?
Just because you brush twice a day and regularly floss, that doesn't mean you should skip dental check-ups. You may not be experiencing pain or discomfort, but what your naked eye alone can't see, our dental exams can. You may miss hard to reach plaque and bacteria that hide between the teeth, which can cause enamel erosion, cavities, and gum disease. 
Our dentists will check for signs of cavities, disease, decay, and oral concerns, including cancer. Let us intervene before the problems even start!
Plus, how good does it feel to have those smooth, clean, shiny post-dentist teeth?
How Frequently Should I Have My Teeth Examined and Cleaned?
Reap the benefits of professional teeth cleaning services by seeing one of our experienced dentists every six months! This is the recommended cleaning schedule, but your plan may differ depending on your oral health.
Choose Bayview Lonsdale Dentist for Teeth Cleaning in Vancouver
If you're looking for a dentist you can trust in a modern and convenient location, Bayview Lonsdale Dentist is the dental cleaning clinic for you! Enjoy a comfortable teeth cleaning experience with our experienced dentists and multilingual staff. 
Our Lonsdale location is located at 108 11th St East #110, North Vancouver. Note we also offer free parking. Come in today for a healthier mouth tomorrow!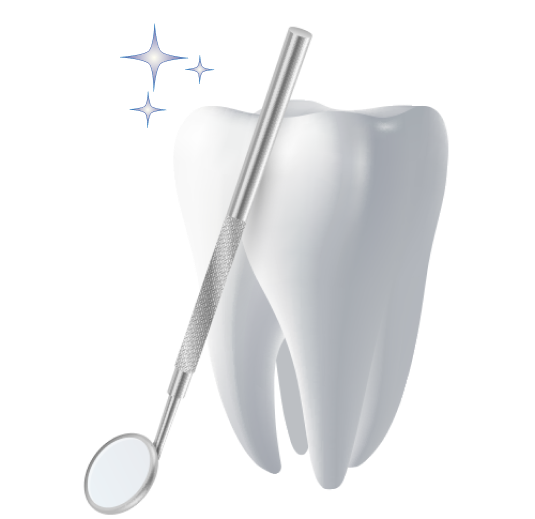 Tooth Cleaning & Checkup FAQs
How long does a check-up take?
You can expect your dental cleaning to take 30-60 minutes. The state of your oral health will dictate the time needed as well.
Is it painful to get my teeth checked and cleaned?
Our goal is to strive for patient comfort, but some discomfort is common and expected at sensitive structures, like the gums.
How do I keep my teeth clean after my dental cleaning?
Follow a healthy oral care regimen. Brushing, flossing, and a healthy diet are the best ways to keep them clean and sparkling. 
Avoid food and drink items that can cause heavy staining (e.g. coffee, tea, red wine, dark sodas, juices, beers, etc.). Cut down on sugar and stop using tobacco products. Drink plenty of water and make sure to regularly visit your dentist for teeth cleaning!
Why is it necessary to have professional teeth cleaning?
While brushing and flossing are a vital part of oral care at home, a professional dental cleaning session will ensure that those hard to reach places are cleaned with care. Your dentist will also assess for disease, cancer, and other problems that you may not notice. With early intervention, they may save you from long-term complications.
How do I know when it's time to come in for a check-up?
Generally, it is recommended that you come in for scheduled dental check-ups twice a year. If you have extended health benefits, this is often covered annually. Your dentist may tweak your schedule according to your health and personal requirements. If you are experiencing any oral pain, changes, or discomfort, consult one of our dentists to see if you need additional care.