Promotions From Your Dentist in North Vancouver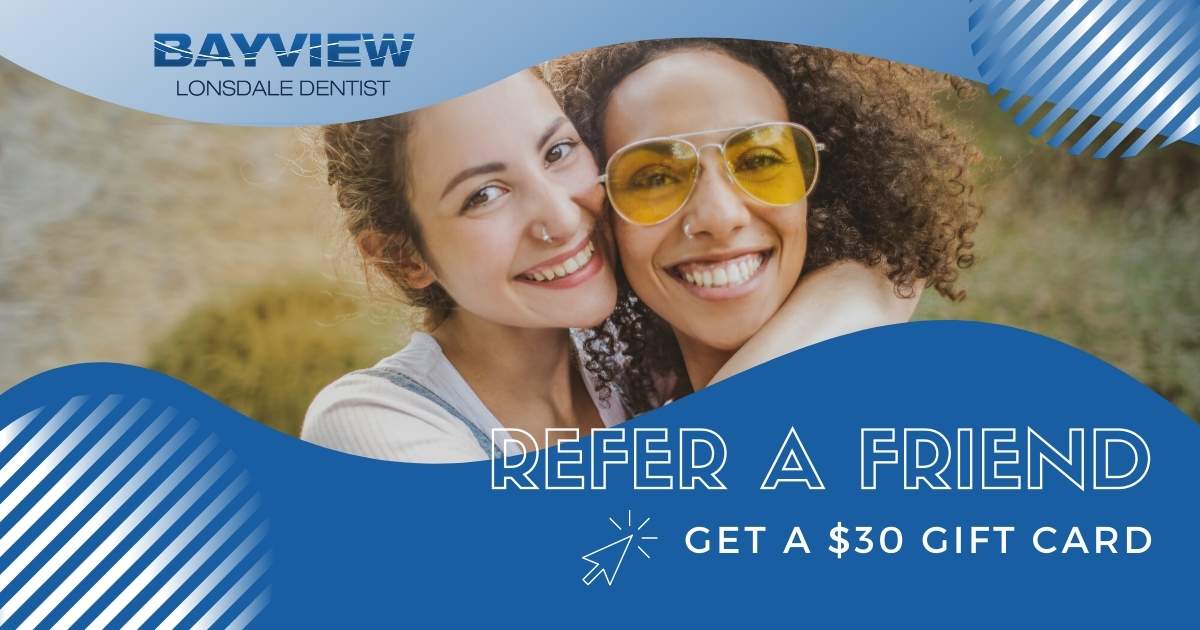 Refer A Friend & Receive A Gift From Us!
We will give you a $30 gift card when you refer a new patient to Bayview Lonsdale Dentist! There are a variety of gift cards to choose from – Home Depot, Earl's, Shopper's Drug Mart, Cactus Club, Joey's & Indigo.
The referred patient must complete an adult (19 or older) new patient exam and cleaning. Reciprocal referrals and multiple referrals are permitted.
Talk to us today if you have any questions, or are ready to let us know about your referral!
We're accepting new patients. Get in touch with us today!