Dental Implants in North Vancouver
Despite all of the advancements made over the last century in dentistry, there are still a number of reasons why people suffer from tooth loss. Disease and decay are common factors in adult tooth loss, but an injury can occur in even the healthiest of mouths leaving gaps in your smile and solutions to consider. The leading treatment options offered were dentures and bridges until relatively recently, when dental implants became a viable dental solution.
A dental implant is just what it sounds like; an implanted dental device with a small metal screw that adheres to the bone beneath the gum in place of the missing tooth. It becomes the replacement root, the structural foundation of the prosthesis, and a dental crown will be affixed to it, giving it the appearance of your natural tooth.
There is a lot to consider when getting dental implants; at Bayview Lonsdale Dentist, we can provide you with all of the information you may need to consider if dental implants are the right option.
Reasons to Consider Dental Implants
Illness, malnutrition, disease, lacklustre oral hygiene, falls, sports trauma, and age; these are just a few reasons why your teeth may not be in the best shape. Dental implants can correct your smile and help boost self-esteem, whether you have lost a few to decay or a whole row to a poorly received slapshot.
Aesthetics are not the only factor to consider; you may think you can live with the gapped or crooked look, but failing to correct the missing teeth can result in additional teeth shifting, causing misalignment, function issues, and bone resorption impeding health further and resulting in altered jaw appearance with preventable wrinkles, hollow cheeks and sunken lips.
So long as you have a healthy foundation (gums and bones) and no underlying conditions, you should be a good candidate for dental implants. There are factors that can negate candidacy, including particular chronic conditions and lifestyle behaviours or previous medical treatments. Each patient who visits our dental implant clinic will be assessed to see if it is the ideal treatment option for you.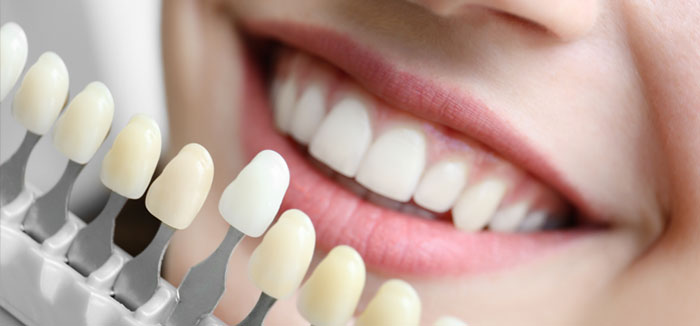 Dental Implant Services at Bayview Lonsdale Dentist in Vancouver
If you are considered a good candidate, we will create a treatment plan for you consisting of a consultation, exam and any required special imaging to evaluate your mouth, jaw, and teeth. An imprint, scan, or modelling may be done to create the planning for your implants and lay the blueprint for your smile.
Next, we will administer an anesthetic to ensure numbing of the area, reducing sensation and minimizing discomfort. One of our expert dentists will then make a small hole through the gum and jaw bone and fasten the implant post in it. Small sutures (stitches) will be done to finish if deemed necessary.
It is important to note that implant healing can take six to twelve weeks. Once fully healed, we will have you return for a follow-up appointment, where we will place the functioning crown.
Different Types of Dental Implants
Ceramic
In the dental industry, the term "zirconia implants" is frequently applied when referring to ceramic dental implants. Zirconia, a type of ceramic, is used in a variety of dental procedures, including implant and tooth core fabrication.
When compared to titanium, using zirconia as the substructure material can result in a more pleasing cosmetic outcome because it is lighter in colour and less likely to show through the outer porcelain layer.
Porcelain Crowns
At Bayview Lonsdale Dentists, we offer porcelain crowns that are handmade by our in-house dental ceramists to match the color, size, and shape of your surrounding teeth.
These crowns are a durable and natural-looking choice for your dental implant crown, whether you require them for a single implant, a bridge, or a full arch.
Zirconia
Zirconia dental implants are a new option for patients as dental implant technologies continue to advance. Zirconia is a ceramic material that can be used in various implant applications, replacing traditional metal options like titanium.
While zirconia implants integrate well with bone, their strength is not quite as strong as titanium. Zirconia can also be used to form the core of a porcelain tooth, resulting in a more aesthetic appearance compared to titanium due to its white, opaque color that does not cause a shadow through the porcelain.
Acrylic
Acrylic is a commonly used material for the base of a bridge or full arch, as well as for prosthetic teeth. However, it is important to note that the term "acrylic dental implant" is not entirely correct, as acrylic does not make up the implant itself.
Dental implants are typically made of titanium, although some newer options include ceramic materials like zirconia.
Titanium
Titanium is the preferred material for dental implant procedures due to its high strength-to-density ratio, making it durable and suitable for constructing a replacement tooth root. It is also used in various other industries, including orthopaedics, aircraft, armor plating, naval ships, and spacecraft.
Because magnets don't attract titanium, patients with titanium implants can safely undergo x-rays and MRIs. Additionally, titanium has excellent integration with bone, making it ideal for orthopaedic implant applications.
Zygomatic
Bayview Lonsdale Dentists provides a range of dental implant options made of titanium, such as zygomatic dental implants. The implants promote the growth of new bone structure, securing the implant in place and strengthening the surrounding bone through osseointegration.
Our team of dental experts can assess your suitability for zygomatic dental implants and other options, and determine the most appropriate dental implant option for you based on a comprehensive examination of your oral health.
Dental implants: They're Worth It
Missing teeth can wreak havoc on your confidence, social interactions, and mood. Our team at Bayview Lonsdale Dentist wants to give you a reason to smile again–and we believe our dental implant services can.
Confidence: Filling in the gaps and recreating (or improving.) your natural smile will restore your self-esteem. There will be no need to shy away or cover your mouth to hide imperfections, as your teeth will be something you'll want to show off when your dental implants are done with our expert team.
Convenience: Removable dentures come with their own care routine. Spare yourself the time and stress of preparing and fitting your dentures daily. Implants are a part of you; your oral health routine will be carried out as you would the rest of your mouth.
Natural Appearance: Because the tooth implant is created to accompany the rest of your teeth, it will be matched in shape, size, colour and overall appearance to provide a seamless look in your mouth. They will not only look like your teeth but feel like them as well.
Improved Speech: Missing teeth, ill-fitting dental devices, and dentures that slip around your mouth can result in lisping, mumbling, and slurred speech and make it difficult for people to understand you fully.The implants are designed as permanent structures, and their adhesion to the bone prevents slippage and, in turn, poor speech.
Eating with Ease: You won't need to be concerned about removing teeth or having them slide around while enjoying your favourite meal. The implants function as natural teeth without pain or discomfort at the table.
General Comfort: As these implants are unique to your jaw, they are far more comfortable than poor-fitting devices that cause pain and distress.
Strength and Durability: These devices are built to last. They are strong and more durable than removable dentures. Proper care can ensure your dental implants last a lifetime.
What to Consider After Dental Implants
While there is a significant healing period, the recovery time is minimal. Most people can return to work and other regular activities the following day, post-surgery.
Our team will provide you with your unique post-operative care instructions. We will discuss what precautions must be taken, activities altered, and oral hygiene care plans.
You will play a significant role in the longevity and success of your implant dentistry. Your commitment to brushing, flossing, regular dental exams, routine cleanings, and other recommended care will determine the outcome of your new implants.
Eventually, your implants will look, feel and function like your natural teeth. If, for some reason, they do not, please book a follow-up appointment.
Choose Us for Dental Implants in North Vancouver
If you're ready to improve your smile and reap the many benefits of dental implants, please visit our stylish office at the corner of Lonsdale and 11 Street East to meet with our friendly and knowledgeable dentistry team.
We offer extended hours, free parking, and a multilingual staff to accommodate your family's needs. Let's get started and help you put your best face forward.
How do dental implants work?
Dental implants are a small metal post screwed into your jaw acting as the anchor for a dental crown to function just as a natural tooth would.
How soon do I need a dental implant after losing my tooth?
Please consult with our team to discuss when this may be appropriate for you. There are a number of factors to consider.
Can anyone get dental implants?
Healthy gums and strong bones are necessary for a successful procedure. Some medical conditions and lifestyle habits may influence candidacy. Please call our friendly-staff to book an appointment to further discuss eligibility.  
How do I care for my dental implants?
Treat them as you would natural teeth following all home care cleaning routines and professional check-ups and cleanings at recommended intervals.
Is the dental implant procedure painful?
Thanks to science and medical technology, the procedure is relatively pain-free. Local freezing will take place to numb the surgical site, and our esteemed dentists will use their care and expertise to minimize discomfort. Some pain and swelling may be experienced after the surgery during the healing period.