Dental Bridges in North Vancouver
Introduction
Do you suffer from missing teeth? Do you avoid smiling with your teeth to hide gaps left behind from extractions, disease, decay or trauma? Are you self-conscious about your look and want to find answers?
The saying, "Bridge the gap" is one of the most commonly used idioms related to connecting concepts, ideas, or spaces. In the dental world, it's the same! A dental bridge is used to literally bridge the gap left behind by a missing tooth or teeth.
A dental bridge, also known as a denture bridge, is constructed of two dental crowns or dental implants sandwiching one or more false teeth, called pontics. They are the support needed to hold the false teeth in place and give you back your confidence and a dazzling smile!
Why You Might Require a Dental Bridge?
Dental bridges can help solve the problem of missing teeth. There are a variety of reasons you may find yourself with holes in your smile. Sometimes it's a congenital or genetic condition; other times, it's because of oral trauma, gum disease leading to decay and eventually requiring extraction, and even side effects from medication or particular medical treatment.
Missing teeth results in the inability to chew, bite and eat properly, while adding additional physical stress on your jaw and emotional stress to your self-esteem.
Whether you're looking to improve the look of your smile or any functional issues, the Bayview Lonsdale Dentist has the answer with our exceptional dental bridge service.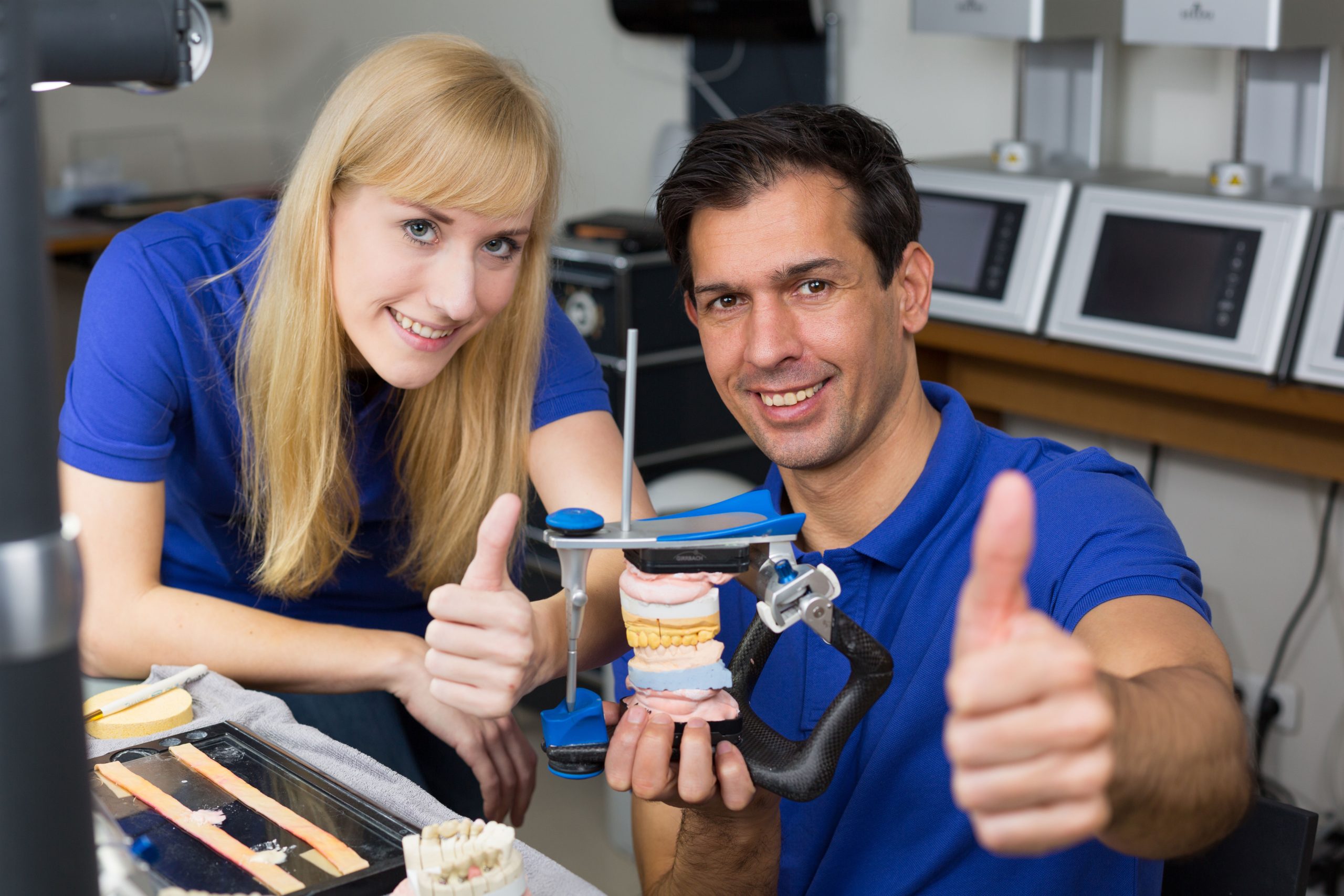 Different Types of Dental Bridges
Smiles are unique, and so are the types of bridges you may need to fill in the gaps. There are a few options available to suit your needs. These three options are the most commonly used to fix the space between your natural teeth:
Traditional Fixed Bridge
This is the most common type of bridge used. It is simply two support teeth holding up one or more filler or false teeth. The support teeth are covered with crowns and support a bridge constructed of porcelain, ceramic or metal.
If natural teeth are not available to hold the bridge in place, a variant of this method, the Implant Supported Bridge, can be used. It isn't cemented in place to the natural teeth; rather, it is upheld by dental implants.
Maryland Bonded Bridge
This type of bridge is typically used if you are missing your front teeth. It's constructed of porcelain or ceramic attached to thin metal wings that attach behind the adjacent teeth using composite resin.
Cantilever Dental Bridge
This type of bridge differs from the traditional fixed bridge as the pontic only attaches on one side, not both. The adjacent tooth it attaches to is called the abutment tooth.
Book an appointment at our clinic and our dental bridge dentist will help select which bridge is best for you.
Getting a Dental Bridge in Vancouver
Our dental bridge clinic provides quality dental work in a compassionate environment. When you come in to see one of our dentists for a tooth bridge, you can expect:
Initiation consultation: During this visit, the dentist will discuss your oral health and general health history, examine your mouth, gums and teeth, and take any x-rays needed to get a full picture of your dental anatomy. Once you and the dentist have decided which bridge is the right fit for you, the procedure will begin.
Making it fit: The dentist will need to shave down the teeth adjacent to the bridge site to make everything fit comfortably.
Cleaning it out: Next, a cleaning will be done to remove tartar, plaque and decay, preparing it for the incoming bridge.
Minor construction: If needed, the dentist will create a build-up on the tooth or teeth before placing the bridge.
Making a mould: Then, the dentist will make a mould of the area, including the crowns and the gap in between. This mould will be sent to a lab where the permanent fixture will be fabricated.
It's just temporary: A temporary bridge will be placed until the permanent bridge returns from the lab.
Building bridges: When the permanent bridge is ready, the dentist will remove the temporary piece and cement the permanent one into place. Adjustments will be made for the look, fit and comfort, and any excess cement will be sanded away.
The Benefits of Dental Bridges
Dental bridges offer more than just aesthetic appeal. Here are a few more reasons that a dental bridge might make you smile:
A brilliant smile: Enjoy the art of conversation, smiling for photos, and shake away the self-conscious feeling associated with your missing teeth. You will feel confident and be more open to social interaction–and when you look good, you feel good!
Shape and structure: Our bones form the shape of our structure; when one is missing, the structure can change in appearance. Missing teeth can contribute to hollow-looking cheeks, sunken lips, and a caved-in jaw. A dental bridge will fill the spaces and help maintain facial structure.
Sturdy teeth: Teeth place pressure on their neighbours and keep them all in place without room to wiggle around. When one is missing, the surrounding teeth lose their support and begin to shift. To prevent the misalignment of the teeth, a bridge can fill in the gap and maintain proper placement.
Full Function: Missing teeth can lead to trouble with biting, chewing, eating and speaking. The bridge can help resolve these problems by filling the space left behind.
Dental Bridges: Aftercare
Once you receive your permanent bridge, you may experience some aches and pains as you grow accustomed to it. The affected area may be sensitive, but the discomfort should ease within a few days. Your dentist may suggest pain relievers to help dull the ache.
Proper hygiene is important to preserve your dental bridge, so remember to eat a healthy diet, brush twice a day, floss daily, remove debris from behind your bridge, and maintain a routine dental cleaning and checkup schedule with your dentist. Personalized aftercare instructions will be given to you by your dentist to help you best recover and succeed!
Cost Of Dental Bridges In Vancouver
Dental bridges will vary in price between patients and dentists. The factors you must consider include the materials used, number of teeth missing from the mouth, the complexity of the procedure, condition of the surrounding mouth, and severity of decay.
While some insurance plans may cover a portion of the bridge, it's reasonable to assume the investment will be between $2000 and $3000 for a bridge.
Your best bet is to book a consultation with one of our experts to give you a realistic quote for your personal dental bridge. Remember, investing in yourself is one of the best investments you can make, and the results are often priceless.
Book an Appointment for Dental Bridges in North Vancouver
If you're ready to invest in your million dollar smile, it's time to call our dental team at Bayview Lonsdale Dentist. Our friendly staff and expert dentists will take you from the initial visit to bridgework follow-up in a caring and compassionate way. Make use of our direct billing, free parking, advanced technology and comfortable clinic. We are located at 108 11th St East, suite #110, and we look forward to bridging the gap between you and your brand-new smile.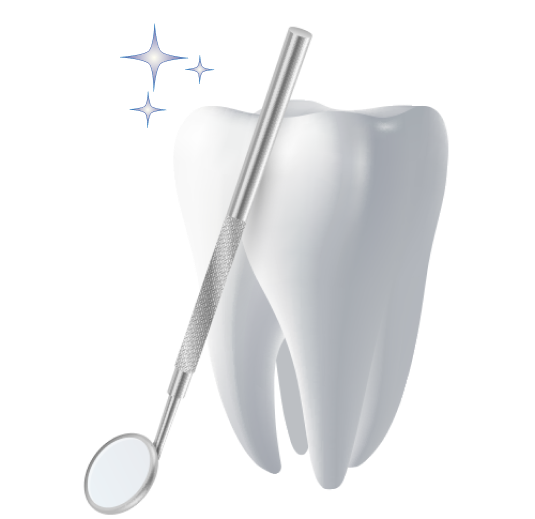 What's the difference between a permanent bridge, a semi-permanent bridge and a partial denture?
Dentures are removable orthodontic devices worn during the day and removed at night for sleeping. A bridge is attached in a permanent or semi-permanent way with cement and is not removed for sleeping or eating.  
What materials are used for dental bridges?
Bridges can be made in porcelain, ceramic, metals, or a combination of more than one material to deliver sturdy and aesthetically pleasing designs.
How long does the procedure take?
You are looking at least two appointments that last about an hour or less each visit. The first will take the necessary measurements for your dental bridge and leave you with a temporary bridge. The follow-up visit will be to remove the temporary bridge and place the permanent, custom-made one.
What is the difference between dental bridges and crowns?
A dental crown is a cap that completely covers the tooth to hide damage from chips, breaks, or wear and tear. A bridge is a prosthetic created to fill the gap left behind by missing teeth.