Cosmetic Dental Services in North Vancouver
You only get one chance to make a first impression, so let that impression be great self-confidence and a winning smile. Your smile depicts your friendly and approachable demeanour and can open you up to many opportunities, like welcoming new friends or job advancements.
Simply put, a great smile allows you to look your best, feel your best, and do your best. Unless you aren't happy with your grin, as it features chipped, broken, crooked, discoloured or missing teeth. If that is the case, don't fret–let us help!
At Bayview Lonsdale Dentist, we offer the best cosmetic dental services that address the aesthetic aspect of oral care. That means we can correct any areas of concern, so that you can enjoy a whiter, brighter, and straighter smile!
Why You Need a Cosmetic Dentist
Life happens, and sometimes it can get messy. Whether you have suffered oral trauma due to falls, sports, accidents or illness, or staining due to dietary and lifestyle choices, we can help.
Cosmetic dentistry aims to correct the following dental concerns:
Chipped teeth
Broken teeth
Missing teeth
Gaps
Crooked teeth
Stained teeth
Discoloured teeth
Gummy Smiles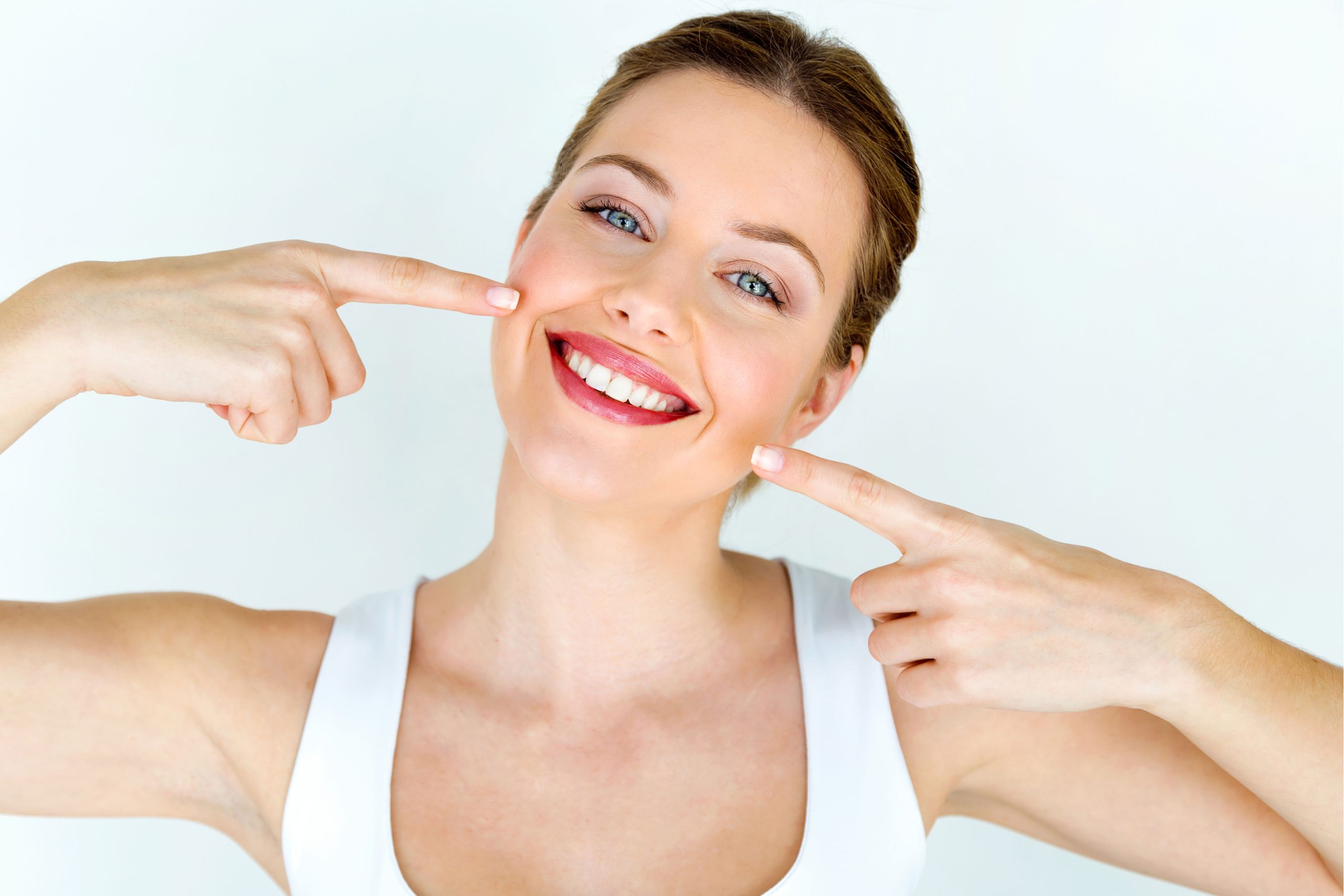 While some of these conditions may only affect your self-confidence, others can lead to more critical concerns, like infection, misalignment, trouble eating, speech impediments, and more.
If you are suffering from any of the conditions above or have another you would like to correct, we would be happy to have you consult with one of our cosmetic dentists.
Not all dentistry clinics offer cosmetic dental care, but here, at Bayview Lonsdale Dentist, we offer aesthetic procedures alongside our traditional services. Compared to general dentists, our cosmetic dentists can treat you more effectively as they have the necessary skills and experience for dealing with cosmetic dental problems.
Our Cosmetic Dental Services in Vancouver
Even if you maintain a perfect oral hygiene regimen–including brushing, flossing, and regular trips to the dentist–there are still some factors, like genetics, age, trauma, and illness, that can counteract the look of perfect teeth. We aim to help you look and feel your best with our full list of aesthetic dentistry services, including:
Smile Makeover
A smile makeover, in contrast to full-mouth restoration, focuses on aesthetics rather than function. It targets stains, discolouration, and crooked, crowded and/or chipped, damaged teeth. Common treatments in this plan include teeth whitening, Invisalign, and veneers.
Teeth Whitening
Teeth whitening is a popular cosmetic service as this simple process can erase years of stains and discoloration in no time at all. When you visit our dental clinic, you have the option to choose from our at-home kit's customized trays or in-office laser whitening with Zoom. Either way, we will help restore discolouration and stains but ensure the tint is natural and compliments your beautiful smile.
Invisalign
The Invisalign system is where style meets substance. It is an orthodontic solution that utilizes transparent plastic removable trays rather than traditional metal braces.
While Invisalign still functions to shift the teeth and remodel the bone, it can be removed for daily activities such as eating, drinking, brushing, flossing and special occasions, like weddings and graduations. The aligners are easier to install and maintain and may offer reduced treatment time compared to braces.
Let us fix your overbite, crossbite, underbite, gaps, crowded or crooked teeth with our innovative Invisalign treatment plan!
Dental Implants
If you have missing or damaged teeth, dental implants may be an excellent solution for you. We utilize small metal posts that act as the root of the tooth for a customized replacement tooth that mimics the natural shape, size and colour of the surrounding teeth. It adheres to the bone beneath the gum and offers a durable, aesthetically pleasing solution that, with proper care, can last a lifetime.
Bridges and Crowns
If a porcelain veneer isn't sufficient to address the degree of dental damage, a crown may be a more suitable treatment option. While the veneer is a wafer-thin prosthetic that is bonded to the front surface of the tooth, a dental crown surrounds the entire tooth, like a sheath. It is double the thickness of the veneer but also more durable and more permanent. Crowns may last a lifetime, while veneers may need to be replaced over time.
As the name suggests, a bridge helps bridge a gap between two or more teeth. It uses a prosthetic device consisting of crowns on either side of the missing tooth/teeth, supporting the false tooth (pontic) in the centre, and is then cemented into place. It is routinely used to combat damage from decay and disease but can also address genetics, age and trauma.
Dental Veneers
From celebrities to soccer moms, porcelain veneers are a popular choice as they instantly upgrade your smile! The veneers are customized, thin shells of porcelain bonded over the front surface of your teeth, changing the appearance while leaving the natural tooth in place. Veneers boast durability and longevity, along with a natural finish that matches the rest of your smile. The veneers can be tinted, shaped, and sized for seamless cohesion.
Veneers are suitable for repairing chips, cracks, discoloration and wear of the teeth. They can also help improve gaps, straighten your smile and reshape damaged teeth, but they aren't suitable for every patient. If that is the case, you may need alternative solutions like bridges or crowns.
To find out which solution is right for you, please call our team to book a consultation.
Full-Mouth Restoration
When two or more aesthetic dental treatments are required, a full-mouth restoration or smile makeover may be the right choice for you.
Full-mouth restoration will focus on restoring the overall oral health and function of the mouth and can target complex dental issues. Every treatment plan is unique and may include dental crowns, bridges, dentures, implants, and extensive treatments for the teeth and gums.
To find out which approach suits your concerns, reach out to our cosmetic dental clinic.
Benefits of Cosmetic Dentistry
If your smile is giving you pain, discomfort or low self-esteem, it is time to invest in yourself and reap the many benefits of cosmetic dentistry, such as:
A More Comfortable Smile
When adding dental implants, bridges, or veneers to your teeth, you can look forward to improved function and a more comfortable feeling in your mouth. Enjoy your favourite foods with restored bite and chewing, speak more clearly, and forgo misalignment caused by missing and shifting teeth.
Improved Self-Confidence
Sparkling teeth lead to a dazzling smile and the desire to show it off! When you look good, you feel good. This can bring about many positive changes, like increasing your social interaction, smiling wide for photos, or just enjoying everyday life a little bit more!
Long-lasting Effects
Our cosmetic dentistry is done with precision and expertise that will stand the test of time. We are dedicated to providing exceptional treatments as well as warm and friendly service you can rely on. Look forward to years of a healthy-looking smile, so long as you put in the time to maintain its longevity.
Shorter Recovery Time
Unlike major surgical procedures, some cosmetic dental procedures have virtually no recovery time at all. There is minimal downtime and fewer changes to diet and daily routines. Drop by our clinic and you will have a fully transformed smile before you know it.
Improved Overall Dental Health
If we have pride in something, we want to maintain it–the case is no different for your oral health.
When you spend both time and money on the appearance and overall health of your teeth, you are more likely to protect your investment and take better care of it. Daily brushing, flossing, and trips to your dentist for professional cleaning and checkups will make your smile shine brighter for longer!
Choosing a Cosmetic Dentist in Vancouver
If you want to look and feel better, you need to make positive changes in your oral health and general wellness.
To get started, choose a professional cosmetic dentist with the credentials to enhance your smile. Going for an inexperienced cosmetic dentist can put your oral health at risk, leading you to lose a lot of money. Our dental clinic is backed by highly skilled and qualified cosmetic dentists who are committed to giving you the impressive results you are looking for.
Let us makeover more than your smile! Choose Bayview Lonsdale Dentist for your cosmetic dental needs.
Visit Our Cosmetic Dental Clinic in North Vancouver
We are Lonsdale's one-stop cosmetic dental clinic and offer safe, effective, and affordable treatment options to make your smile sparkle! Our experienced dental team uses expert technologies to deliver optimal treatments every time.
We are located at 108 11th St East #110, North Vancouver. Take advantage of our stylish and comfortable office, multilingual staff, and free parking. Book your consultation today for a better smile tomorrow!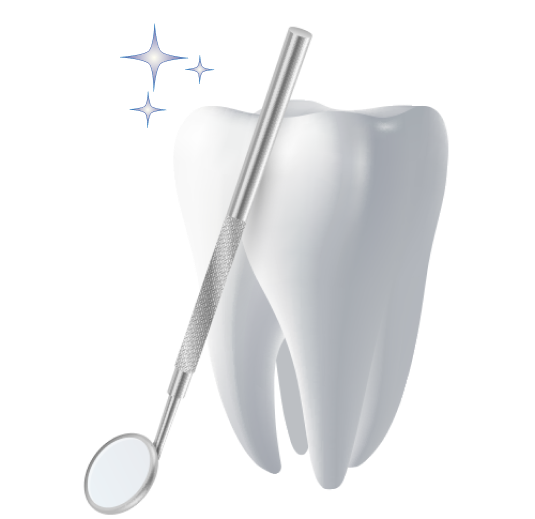 Why can't smokers undergo certain procedures?
While whitening and veneers may be good solutions to eliminate discoloration, smokers are
not
good candidates for dental implants as it increases the risk of procedure failure.
Nicotine, the addictive substance found in tobacco, impedes the healing process by constricting the blood vessels. It can also cause bone loss, reduce saliva that clears the mouth of plaque and bacteria, and results in gum disease that attacks the bony structure supporting the implants.
Talk to your dentist for more information.
Will my insurance cover cosmetic dental care?
Contact your service provider to see what dental services your extended health benefits cover. Each plan is different and may cover some, all, or none at all.
Are there any side effects with teeth whitening?
There are risks and potential side effects with any medical procedure. Some side effects include increased sensitivity to hot and cold, tingling sensations, pain and inflammation, and throat or stomach irritation due to swallowed whitening agents. Most effects should subside within 48 hours. Any concerns should be further discussed with your dentist.