Dental Veneers in North Vancouver
Do you suffer from yellowing teeth? Do chips and gaps in your smile prevent you from showing your teeth in photographs and during conversations? If your teeth are taking a toll on your self-confidence, Bayview Lonsdale Dentist has a solution for you. We offer Dental Veneers to help transform your dull and dented teeth into perfect pearly whites.
Dental Veneers are wafer-thin, durable custom sized and shaped pieces of porcelain or resin that are bonded to the front of your natural teeth with specialized dental cement.
Veneers take an imperfect set of teeth and give them a dramatic, whiter, brighter smile makeover using an ultra-conservative method. Veneers can mimic your natural teeth or upgrade your look cosmetically to achieve the smile you've always dreamed of.
Whatever it is you're looking for, let us help.
Should You Get Dental Veneers?
You may be wondering if dental veneers are the right approach for your dental improvements. It is essential to remember that this aesthetic approach aims to correct discoloration, hide chips, gaps between teeth, and other minor cosmetic flaws without surgical intervention.
Veneers can make small teeth look larger, fill spaces, and whiten the smile. Think of it like a mask for the tooth, much like a press-on nail that fits over the original fingernail but dramatically changes the appearance.
You may be an ideal candidate for this service if you need minor cosmetic repairs and have no accompanying major gum and teeth issues.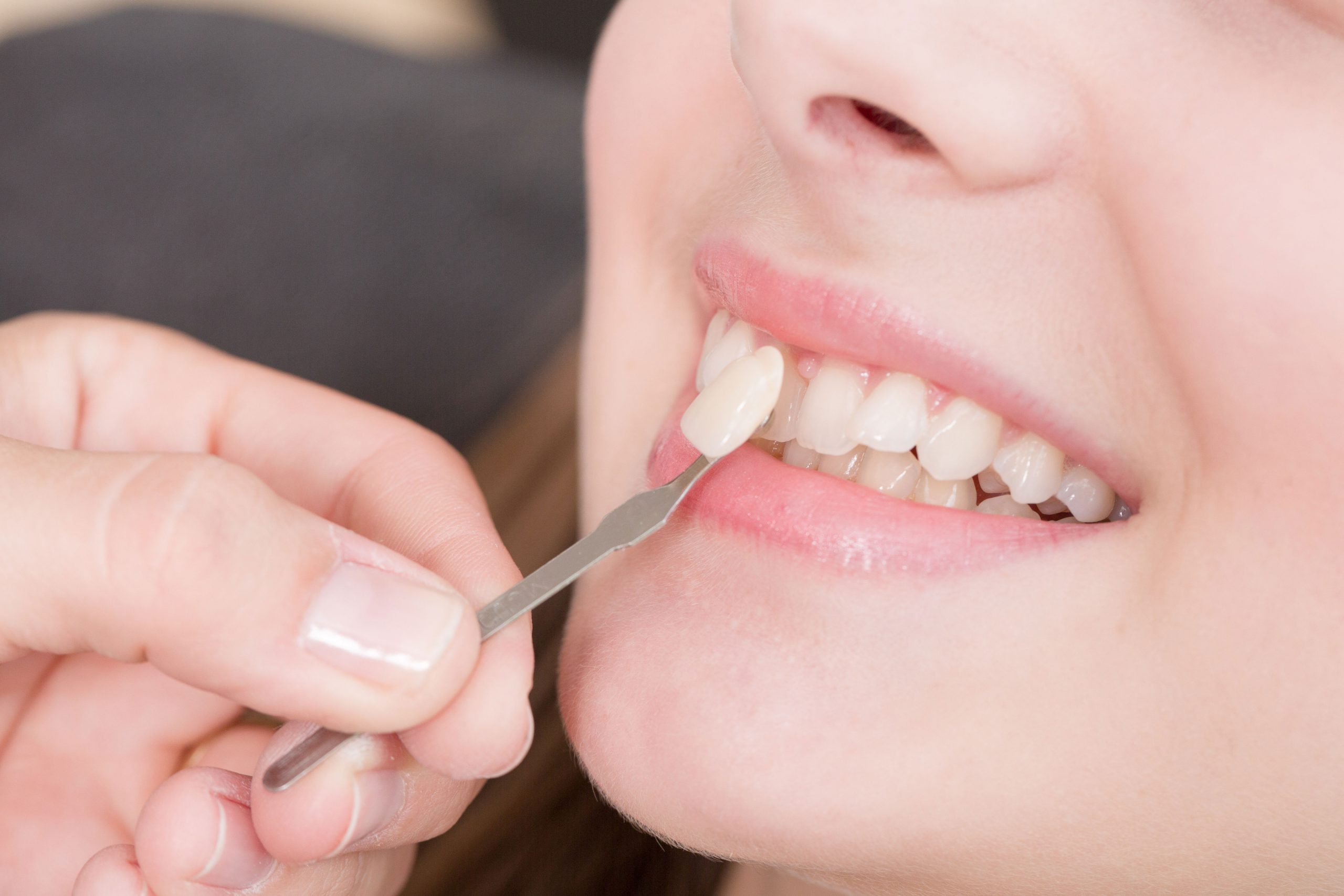 Porcelain Veneers: Am I a Candidate?
You may not be an ideal candidate for porcelain veneers if you suffer from gum disease or tooth decay. These are problems that must be attended to before having the veneers applied.
If you have sustained major enamel loss, this may impact your ability to get veneers, as you must have sufficient enamel for the veneers to adhere to. Minor chips may be suitable to remain unchanged before veneer application, but larger cracks and broken teeth require a crown before the veneer goes on.
If you grind your teeth (a condition known as bruxation), it is important to note that this grinding can significantly damage dental veneers. If this is the case, you may be advised of another treatment option.
Either way, a trip to one of our expert dentists for a complete mouth evaluation is the best way to assess whether or not they are right for you.
How Dental Veneers Work
Custom veneers are thin, custom-made shells fabricated to correct minor dental issues from discoloration, size, shape, and alignment.
They are made from porcelain, resin, or composite and can vastly change the appearance of your teeth simply by fitting them over your existing natural tooth enamel.
Porcelain veneers are a solid option, as the porcelain material mimics the natural tooth in durability and offers more stain resistance than resin.
Getting Dental Veneers in Vancouver
We invite you to come into our welcoming Lonsdale office, where we offer complete veneer services from consultation to application.
Consultation
During this time, we will sit and discuss your oral health concerns and your expectations associated with veneers. We will discuss whether you are a good candidate, veneer options, our dental process, aftercare expectations, and fees.
Initial Examination
If you are deemed a candidate and would like to proceed with the veneer process, we will book you for an examination where we will conduct a personal and family health history, do a comprehensive evaluation of your teeth, gums, and oral health.
We will also complete any necessary specialized procedures such as imaging, dental impressions, and before photos.
Mock-Up
Once we have an idea of what you are looking for, we can create a prototype to allow you to see how your smile will appear. We can tweak the size and shape and make desired changes before creating the porcelain set.
Fabrication
We will create your custom veneers once we have the ideal design.
Bonding
Before adhering the veneers, we will do a thorough dental cleaning and polishing to prepare your natural teeth to receive the veneer. Then, we will apply the cement and bond the porcelain veneer to the front surface of the teeth.
Education
We want your brilliant new smile to last, so we provide you with aftercare instructions and educate you on how to best maintain your veneers.
Follow-up
We want to see how the veneers are working for you, so we will book a follow-up to assess them.
Porcelain Veneers: Aftercare
Once you've completed the veneer application, it is imperative to care for them with good oral hygiene practices. Remember to brush and floss to prevent cavities from forming underneath and fight gum disease and bad breath.
While porcelain veneers are stain-resistant, sustained consumption of dark food and beverages is more likely to stain them in the long run than lighter-coloured consumables.
Avoid biting nails and chewing ice to prevent chips and veneer damage. Taking proper care of them will increase their longevity, and while they may eventually have to be replaced, you'll get more mileage out of healthy teeth.
How Much Do Porcelain Veneers Cost?
While a perfect smile is priceless, porcelain veneers are quite the investment. In Vancouver, you are looking at about $1000-2000 per veneer per tooth.
Resin and composite veneers run at a lower price point but don't offer the durability and same stain resistance as porcelain veneers.
There is no cosmetic dental coverage, so the patient is paying out of pocket and looking at thousands of dollars when making over an entire smile. Keep in mind not all teeth may need veneers. We can assess the visible top or bottom teeth, fix imperfections, or replace them all for a consistent, overall appearance.
The best thing to do is schedule a consultation with one of our smile experts to help gauge your investment.
Choose Our Clinic for Dental Veneers in North Vancouver
Call our friendly, multilingual staff to book our porcelain veneer dental services if you're ready to get that red-carpet, camera-ready smile you've been thinking about.
We have exceptional dentists with vast experience and innovative technology, ready to help elevate your smile and boost your self-esteem. We are located at 108 11th St East, unit #110, in North Vancouver. We offer free parking and client satisfaction.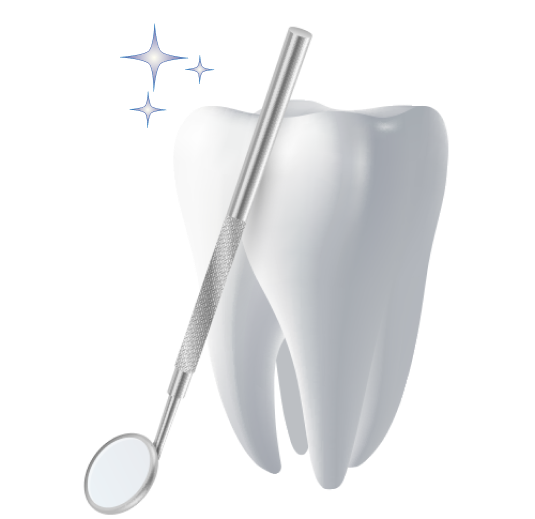 How long will veneers last?
Dental veneers' lifespan will vary between patients, health care, and the material of the veneer itself. Porcelain veneers offer the best longevity, lasting anywhere from 10-20 years when properly cared for. Composite and resin veneers have a shorter span of 5-7 years.
Do veneers ruin your teeth?
No. They fit over the teeth and bond to the enamel. There is no alteration to the tooth or root.
Can you remove dental veneers?
No, porcelain veneers are cemented to your teeth so you cannot take them off alone, but your dentist can safely remove them in the office.
Does getting veneers hurt?
No real pain is experienced as we use local anesthesia to numb the involved area.